Amoli Organics Pvt. Ltd.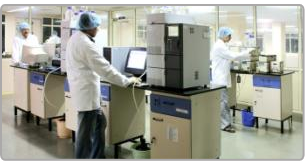 Amoli Organics Pvt. Ltd. is a fast growing and well integrated healthcare company having two state-of-the-art cGMP & SHE compliant manufacturing facilities in Vapi and Baroda, Gujarat, India for APIs and Intermediates with a workforce of 700 people. The manufacturing facility in Vapi is USA FDA, EU GMP and EDQM approved and the Baroda plant is USA FDA approved. Amoli exports its APIs to more than 80 countries worldwide.
Company has made successful forays in the field of Contract Research and Custom Synthesis having its own Research Centre in Baroda. The Research Centre has modern and sophisticated laboratories with up-to-date library of reference book, online computer search facilities and link with Universities. Amoli is regarded as a very trustworthy partner by many pharma giants for outsourcing their products and services.
Umedica Laboratories Pvt. Ltd.
Umedica Laboratories Pvt. Ltd. is a manufacturer and exporter of a large portfolio of Pharmaceutical Formulations that cover multiple dosage forms including injections, tablets, capsules, liquid orals & creams. Umedica's wide product range covers almost all therapeutic categories, with significant presence in anti-infectives, NSAIDs, anti-ulcerants, anti-histamines, anti-diabetics, drugs for the cardiovascular system, etc.
Umedica's state-of-the-art WHO-GMP approved manufacturing facility follows the stringent norms laid down by various international regulatory authorities. Umedica's manufacturing capabilities are supported by full-fledged Research and Development Centre for developing new formulations and improving existing formulations.
Umedica is a Government Recognized "Export House" having business operations in over 45 countries, spanning Southeast Asia, Africa, Latin America & CIS. Umedica takes pride in providing high quality, affordable medicines that are trusted by healthcare professionals and patients across geographies.
Amoli Research Centre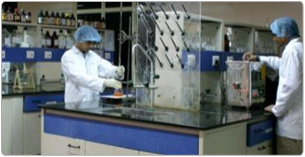 Amoli Research Centre is situated at Baroda, Gujarat, India covering an area of 12,000 sft. It is equipped with 3 synthetic labs, 1 analytical lab and a pilot plant. It has talent pool of 65 scientists including organic/analytical chemists. R&D Centre is engaged in developing process technology for APIs.
Our R&D Capabilities include – Polymorph development, Impurity Profiling, Generation of Intellectual Property, Chiral separations, Stereoselective synthesis, Cryogenic reactions and Particle sizing capabilities.
Our Analytical Laboratory provides analytical support to R&D Laboratories through documentation and validation of test results as per ICH guidelines and assists the regulatory affairs to prepare high quality technical packages and drug master files.